---
All about Lightning Ridge opals...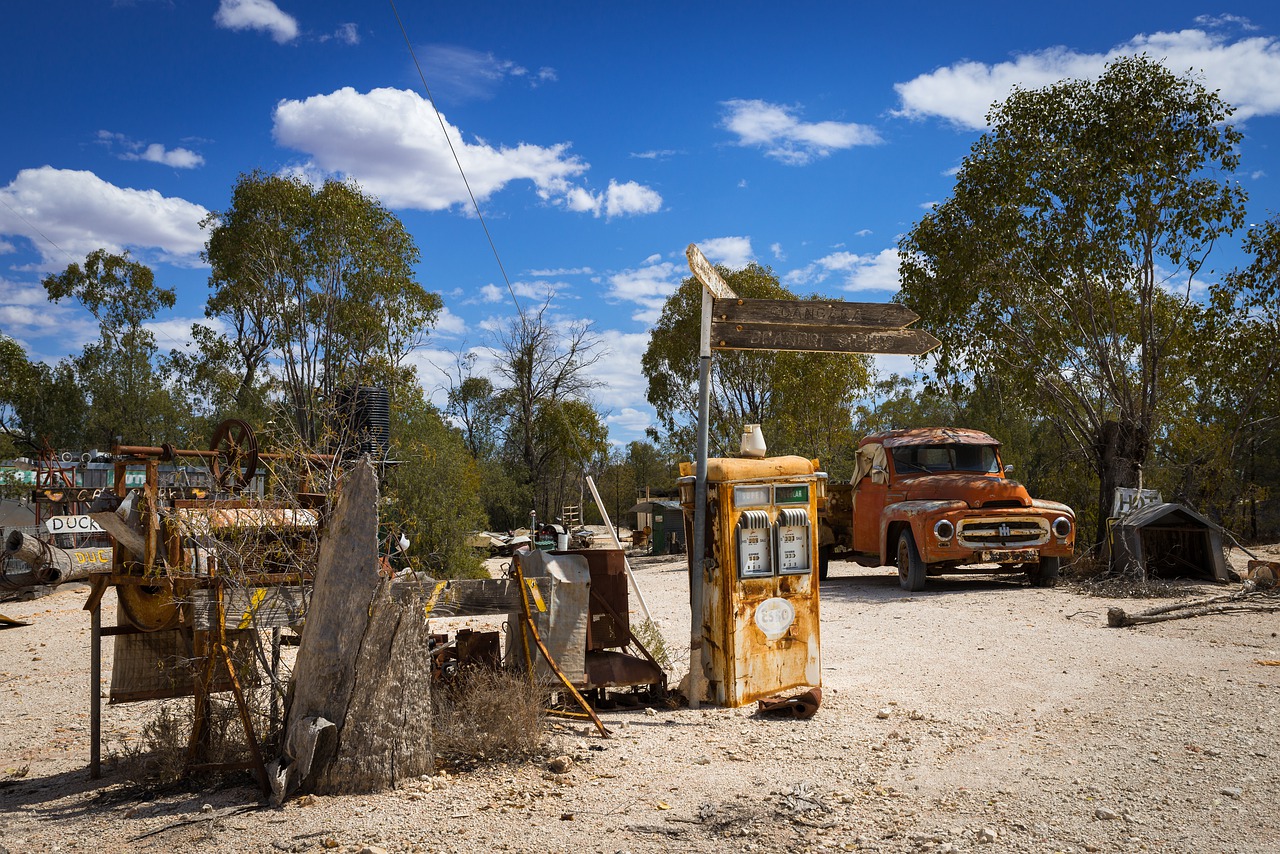 Opal Mining Campsite at Lightning Ridge
I love the name Lightning Ridge. It evokes a wonderful image in the mind and when you know that this is where world famous Lightning Ridge opals come from then it is all the better.
When you arrive at the town of Lightning Ridge it looks fairly flat. You think to yourself, "Where's the Ridge?" Well, when you go for a drive down some of the old tracks (which is absolutely brilliant) at some point you will come to a wonderful ridge that looks over the long, flat expanse of landscape.
"Black opal capital of the world"
There's a reason why Lightning Ridge is known as the "Black Opal Capital of the World". Lightning Ridge opals, especially Lightning Ridge BLACK opals, are thought to be the rarest and most valuable opal gemstone in the world. Black opals are sometimes mined outside of Lightning Ridge, and can be found in almost every opal field in Australia in limited quantities.
The sheer volume of black opal that has come out of Lightning Ridge is staggering. While millions of dollars worth of Lightning Ridge opals have been mined since the early 1900s, black opals are becoming harder and harder to find, making them all the more incredibly sought after. Lightning Ridge is also the only place in the world where we get "nobbies". A nobbie is a roundish, thumbsize opal stone. Many of the very best black opals are nobbies.
The unparalleled, compelling nature of black opals has secured Lightning Ridge's spot as one of the most famous mining sites in the world. Every year tens of housands of tourists flock to Lightning Ridge to tour the opal fields, while rookie and veteran miners alike return to "The Ridge" in the winter, bringing along hopes of finding the mystifying and elusive black opal with flashes of red.
Meet the locals
Any article about Lightning Ridge wouldn't be complete without mentioning the people of Lightning Ridge. They are truly a rare breed. Members of the Lightning Ridge community are eccentric and mad about opals. They love solitude and dream about striking the big one... even if it may mean living in a hot tin shack.
Lightning Ridge opals are perfect for opal engagement rings
Lightning Ridge Crystal Opal Engagement Ring in White Gold with Diamonds
Buying a black opal from Lightning Ridge is like buying a piece of art. Every black opal is a unique heirloom that will last the test of time if set correctly. How do you set an opal engagement ring correctly? Find out here. 
Think of it this way: to own Lightning Ridge opals is to literally own a piece of Australia. We live in a wonderful country. What better way to celebrate this than by proposing to your partner with a Lightning Ridge opal, connnecting your love story to Australia in a very special way.